Choosing the best medical laboratory consumables is crucial for accurate and reliable testing. Here are some factors to consider by
China Medical Laboratory Consumables Supplier
tell you when selecting medical laboratory consumables:
Quality: Choose consumables from reputable brands that meet industry standards to ensure accuracy and reliability of test results.
Compatibility: Ensure that the consumables are compatible with the equipment and instruments in your laboratory. This includes checking the size, shape, and material of the consumable.
Material: Consider the material of the consumable. For example, plastic consumables are usually cost-effective but may not be suitable for certain tests that require glass or other materials.
Sterilization: Some tests require sterile consumables to prevent contamination. Make sure the consumables you choose are sterilized and packaged in a sterile environment.
Packaging: Look for consumables that are packaged in a way that maintains their integrity and prevents contamination during transport and storage.
Price: Cost is always a consideration, but don't sacrifice quality for a lower price. Look for a balance between quality and cost to ensure the best value for your money.
Compatibility with sample type: Consider the sample type you will be testing and choose consumables that are appropriate for the sample type. For example, if you will be testing blood, you will need consumables that are designed specifically for blood samples.
By considering these factors, you can choose the best medical laboratory consumables for your specific testing needs, which will help ensure accurate and reliable test results.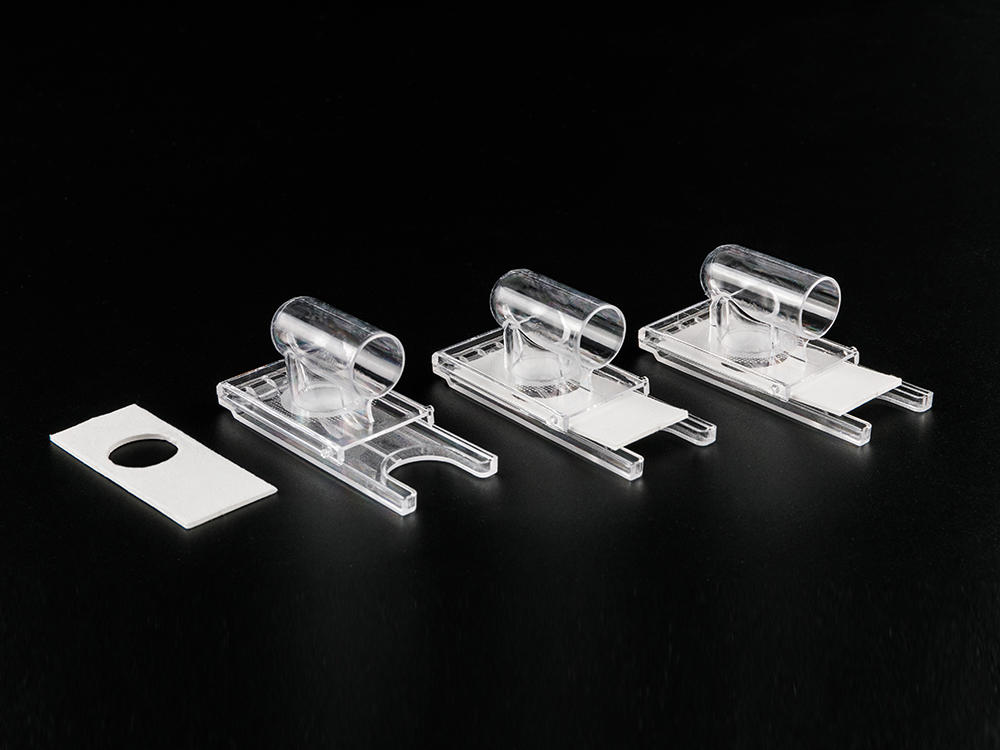 1. L-01 Centrifuge smear clips;
2. The items are transparent;
3. There is a paper ring under the smear clips;
4. The item needs absorbent paper to match;
5. Can do logo or printing.